Raw Pine Shiplap
Raw Pine Shiplap
Our raw Pine Shiplap is cut using the finest Pine in North America. It's a tongue and groove product with a perfect 1/8" Nickel Gap.
Our pine shiplap is a premium #2 grade, which has small knots and a tight uniform grain. It has a smooth sanded face that takes paint, stains, and washes exceptionally well.
See how our Raw Pine Shiplap was used in place of drywall for a stunning pool house:
Fast Facts
Applications: Interior Shiplap
Material: Ponderosa Pine & Lodgepole Pine
Finish: Raw knotty Pine. Smooth sanded face.
Available Sizes: 1x6 and 1x8
Lengths: 8' - 16' Even Lengths
Price Point: $
1x6 Shiplap
5" Exposure

240 LF per 100 square feet

1x8 Shiplap
6 ¾" Exposure

180 LF per 100 square feet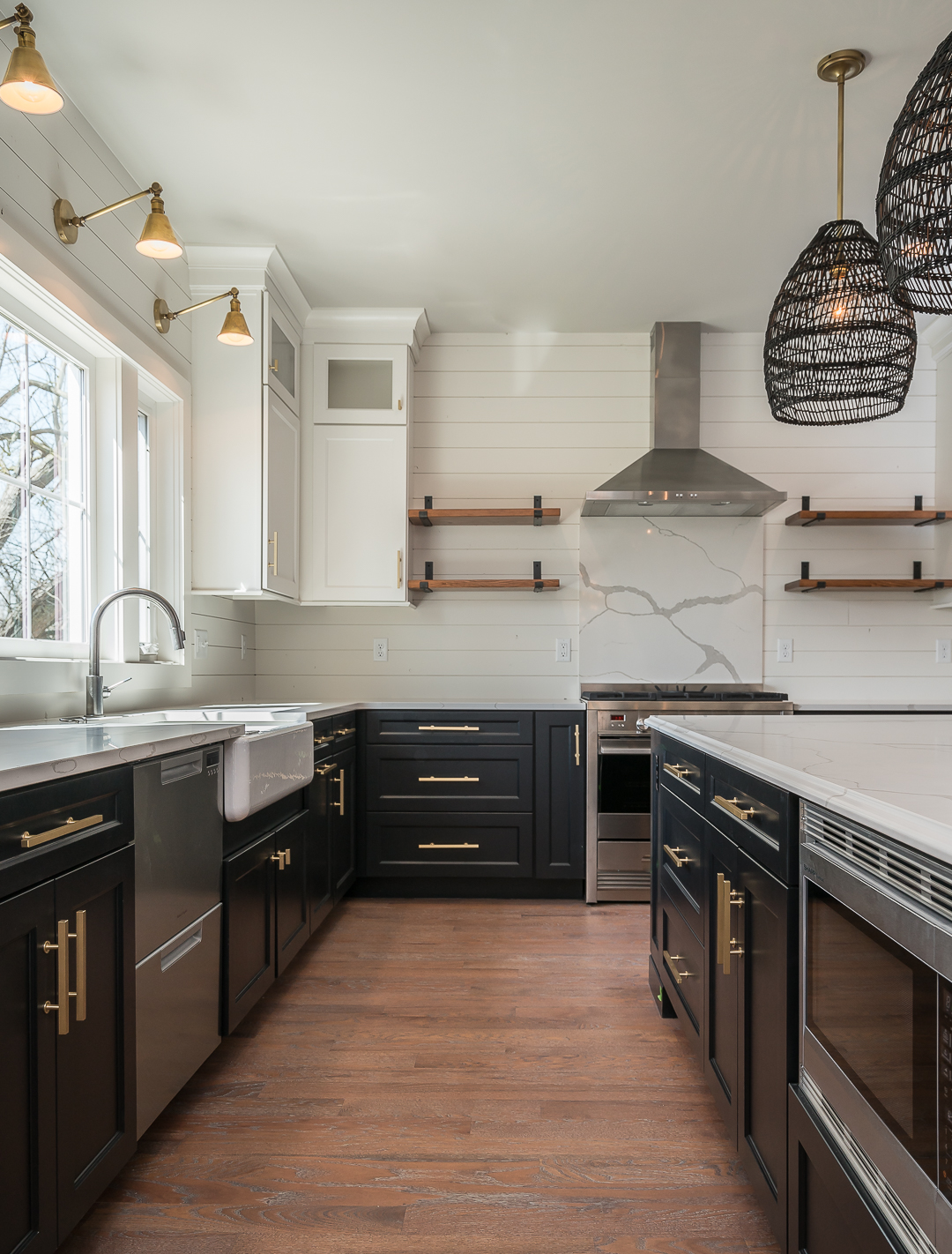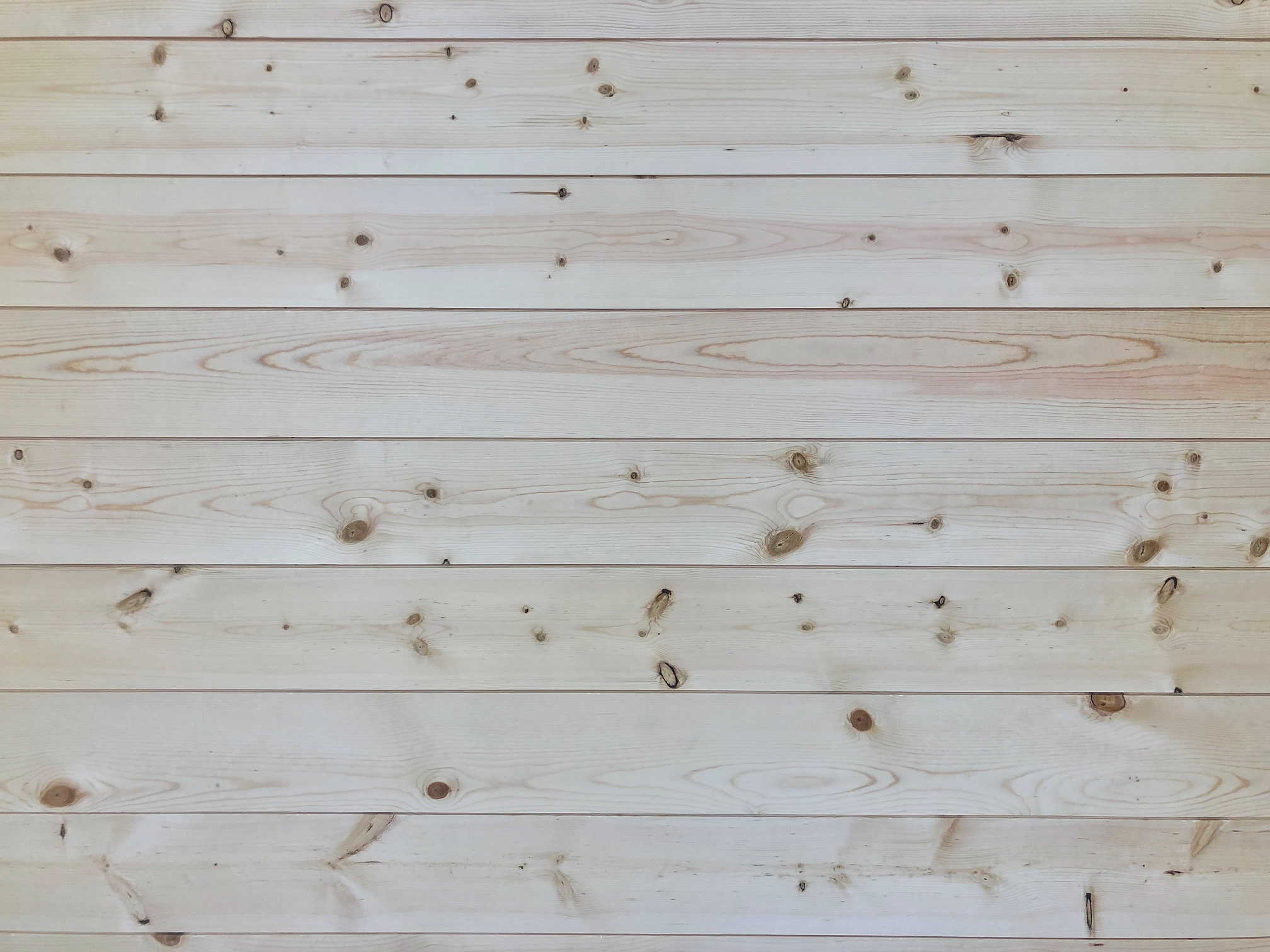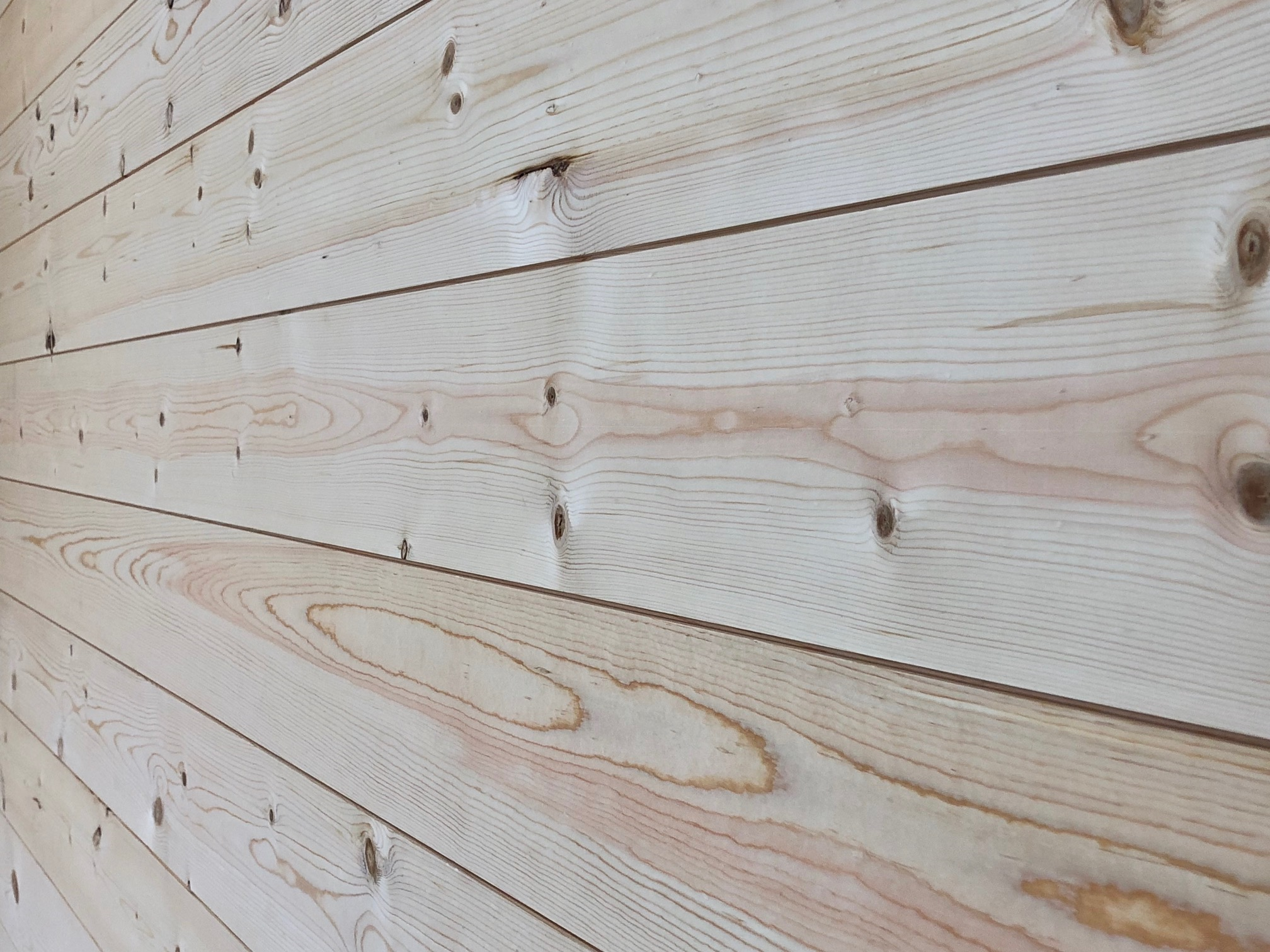 ---
Sample Photos finished with a Shellac Primer & Acrylic Paint:
(priming and painting is always done on site by a painter)

Painted Shiplap: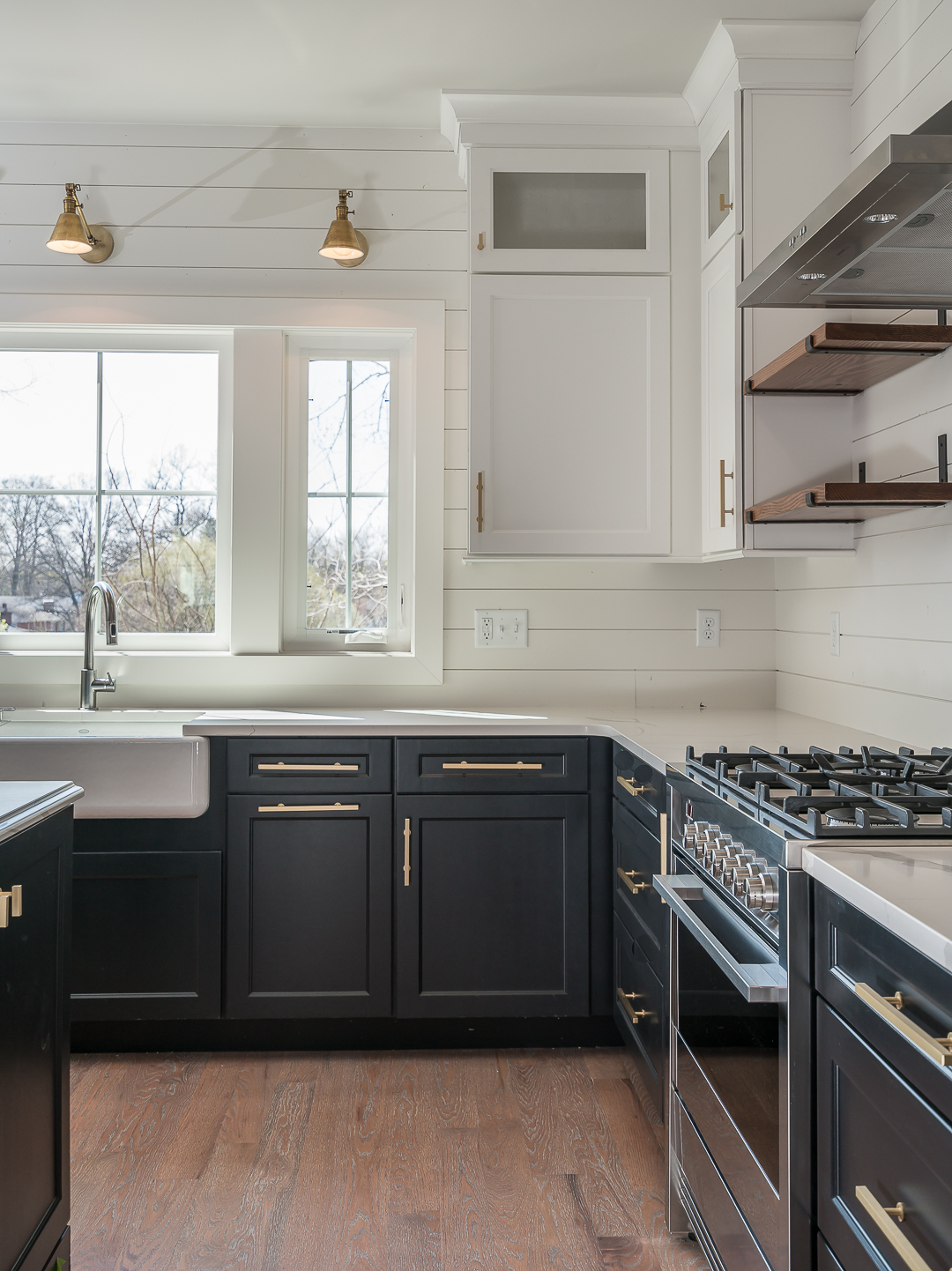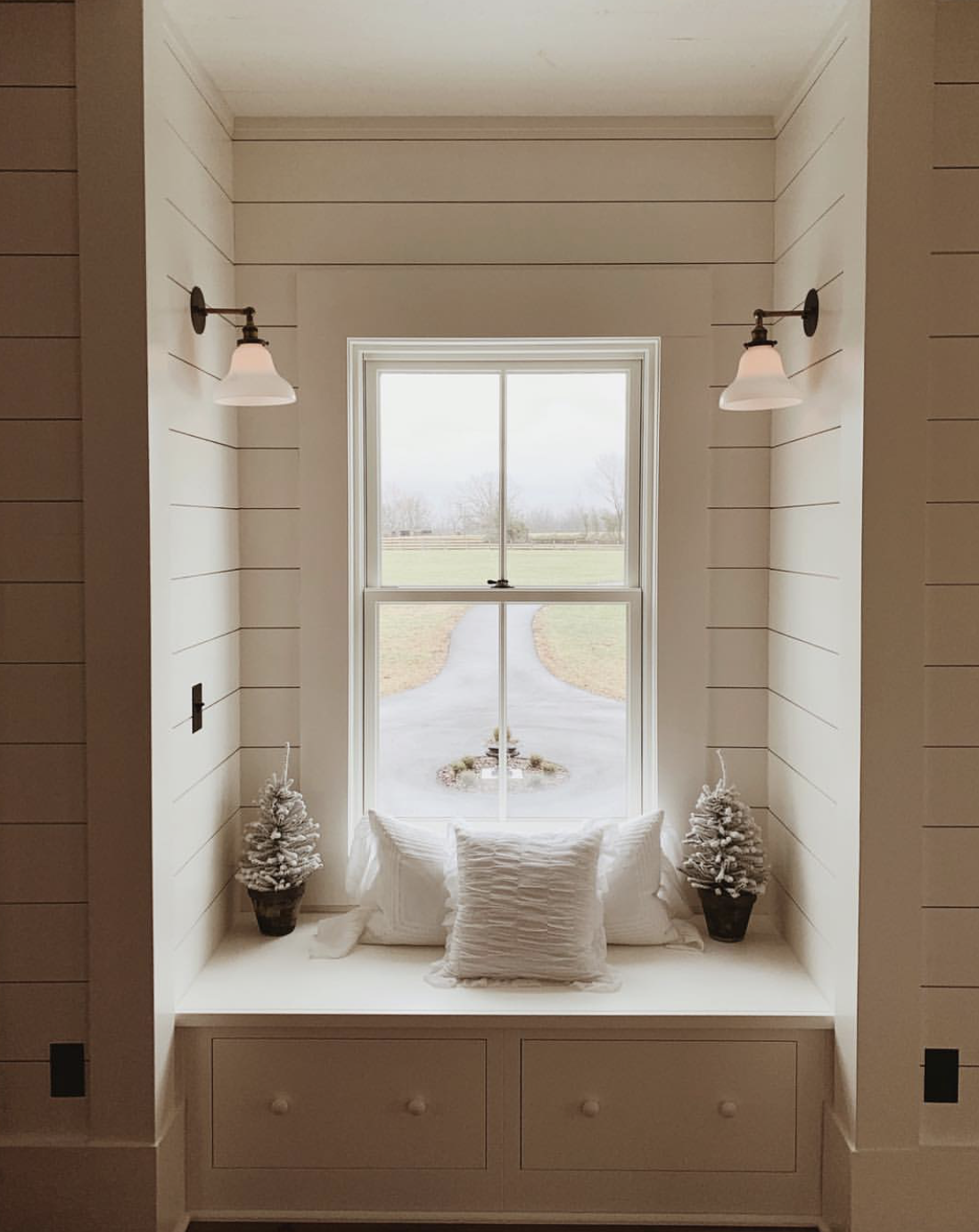 @EdgewoodFarmhouse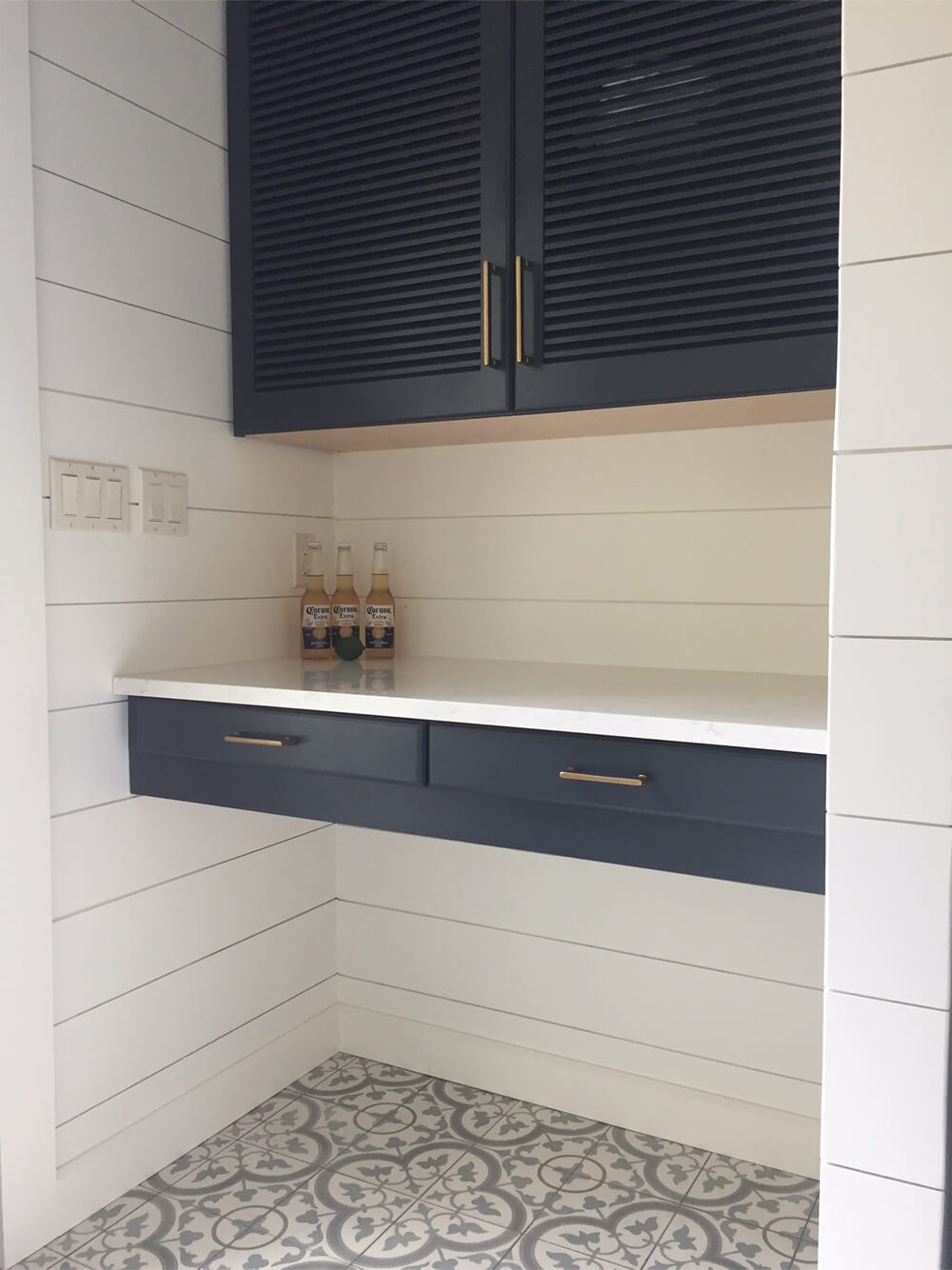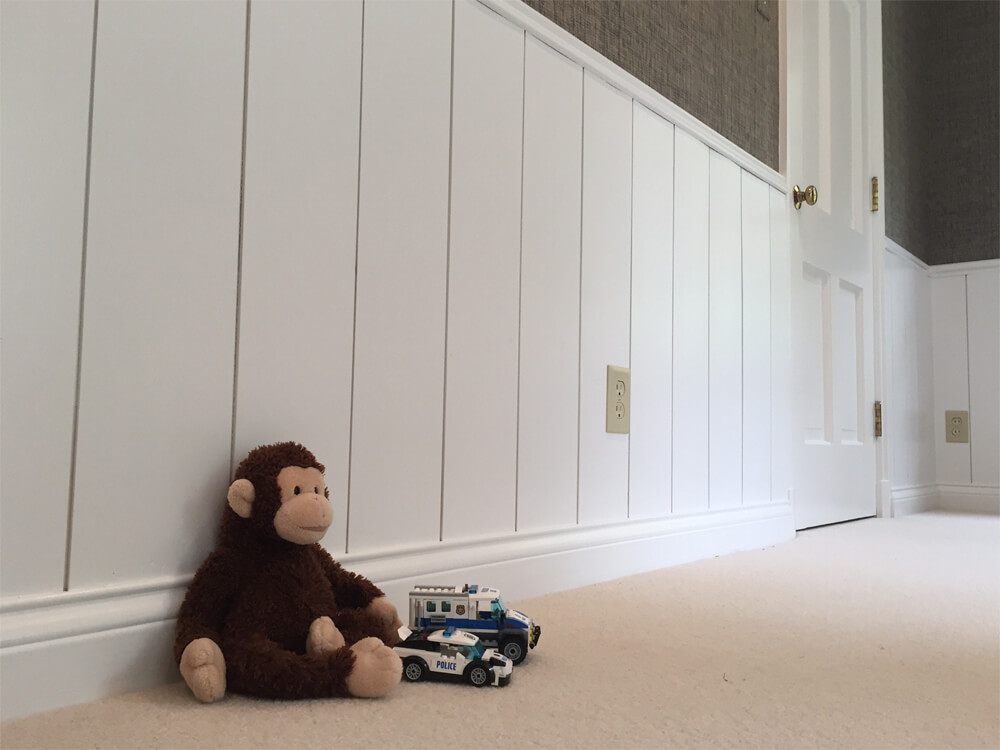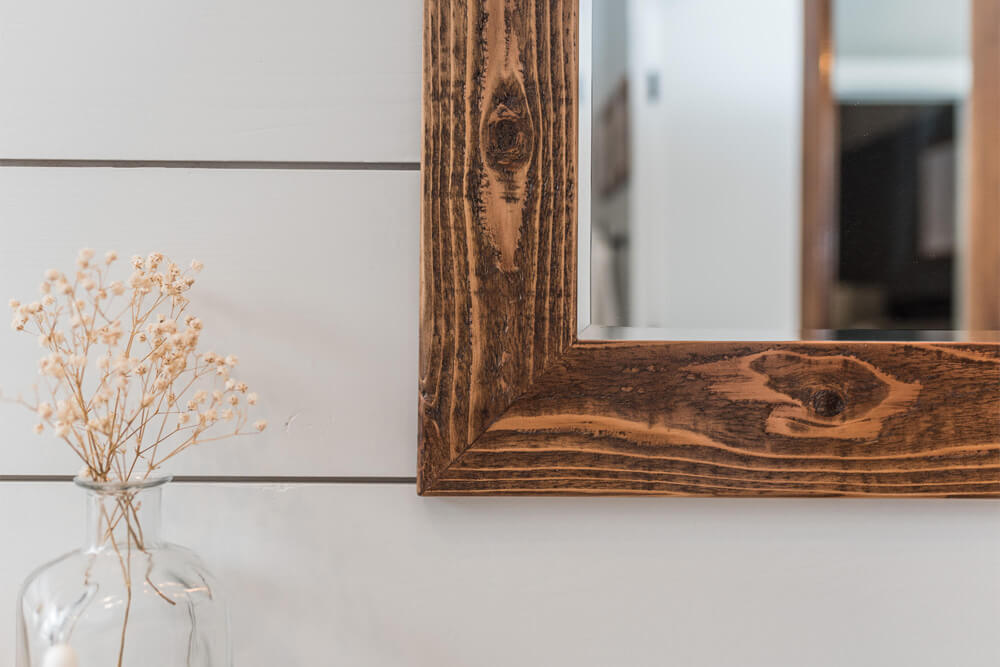 Whitewashed Shiplap: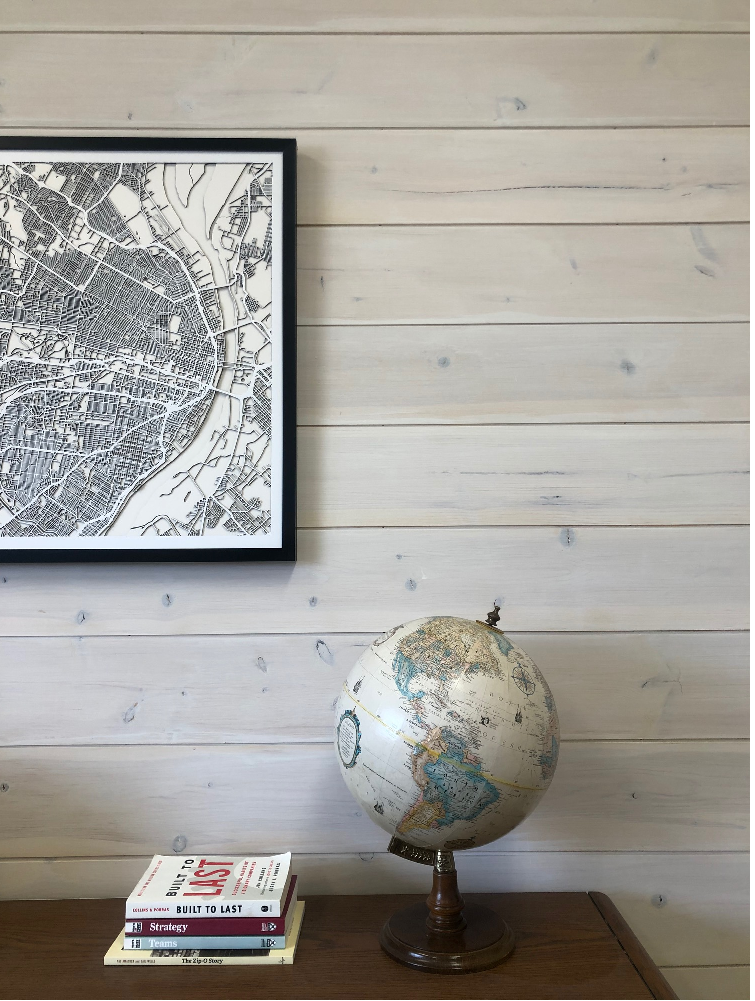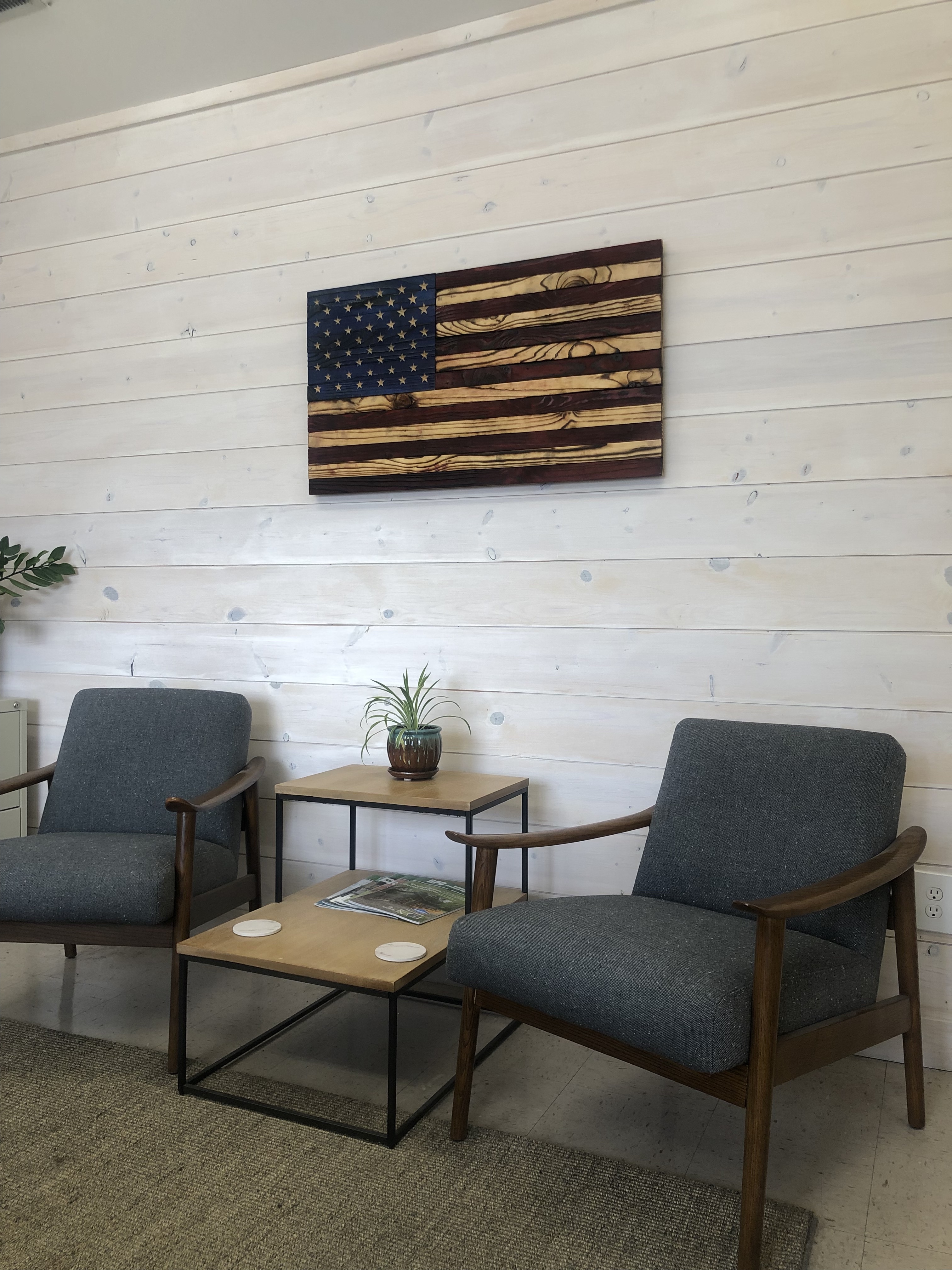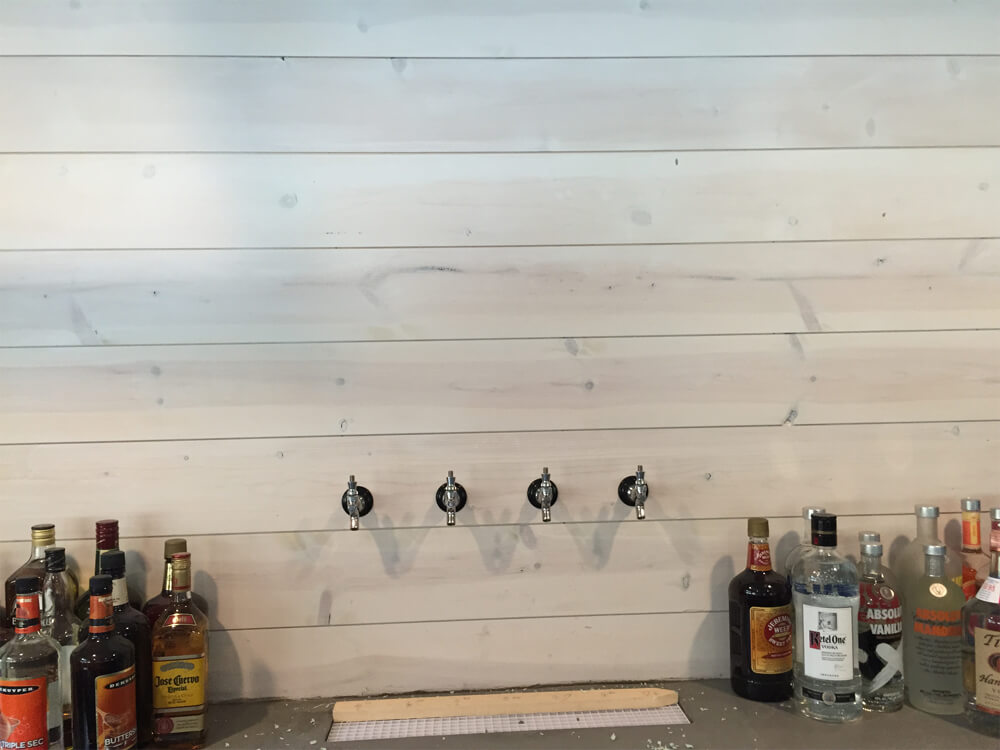 Stained Shiplap: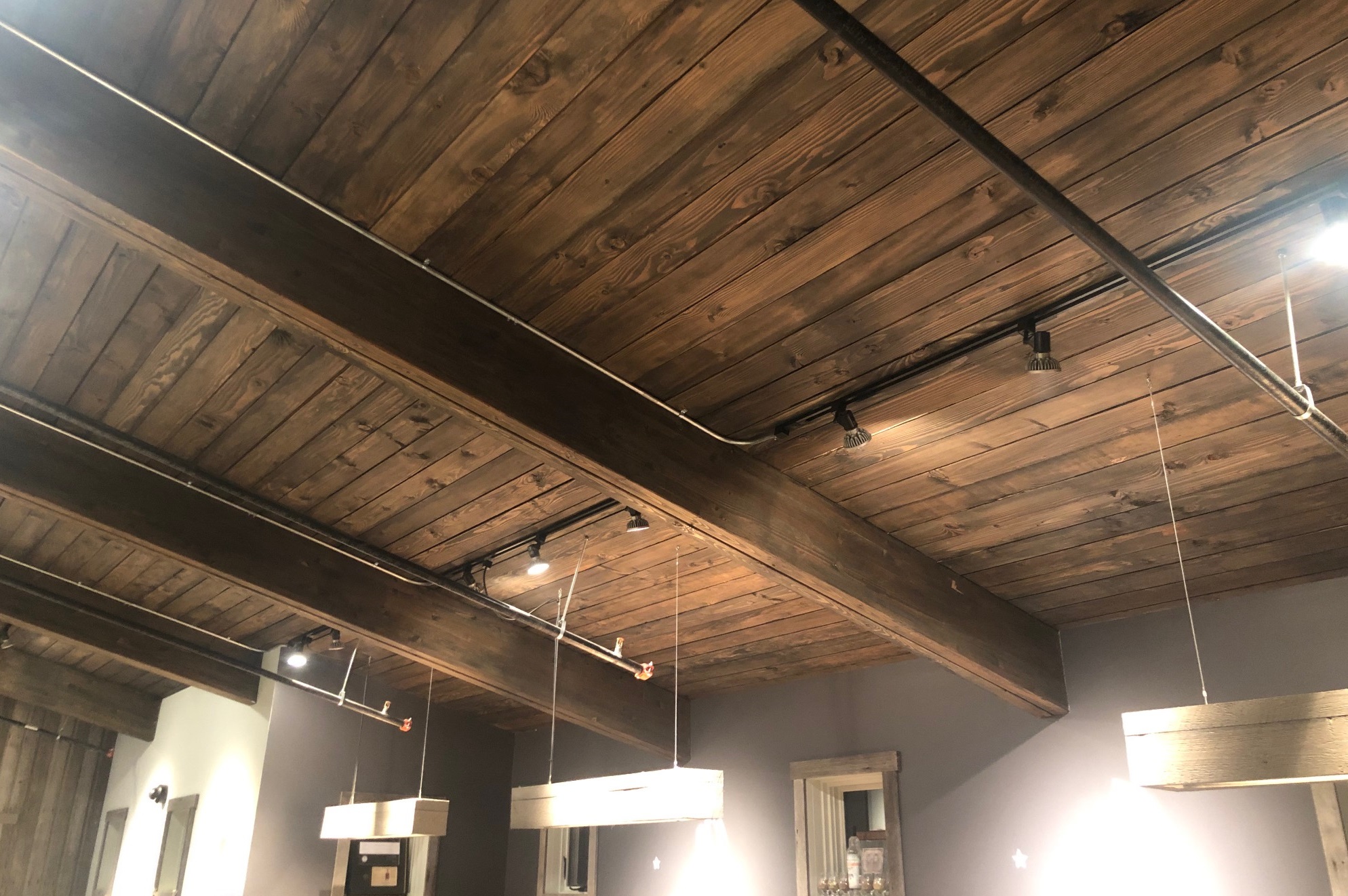 V-Groove Backside: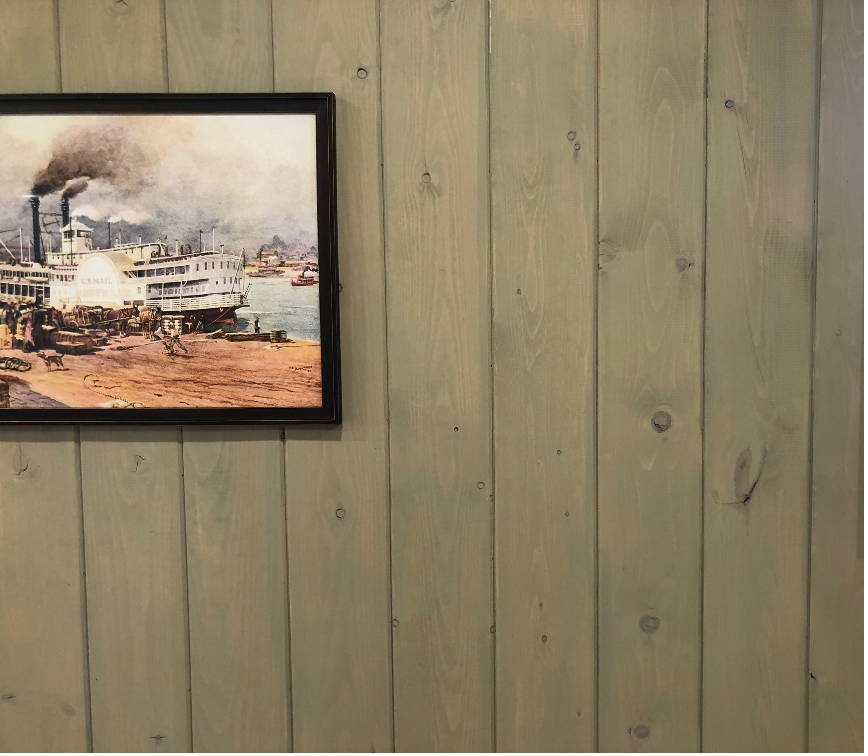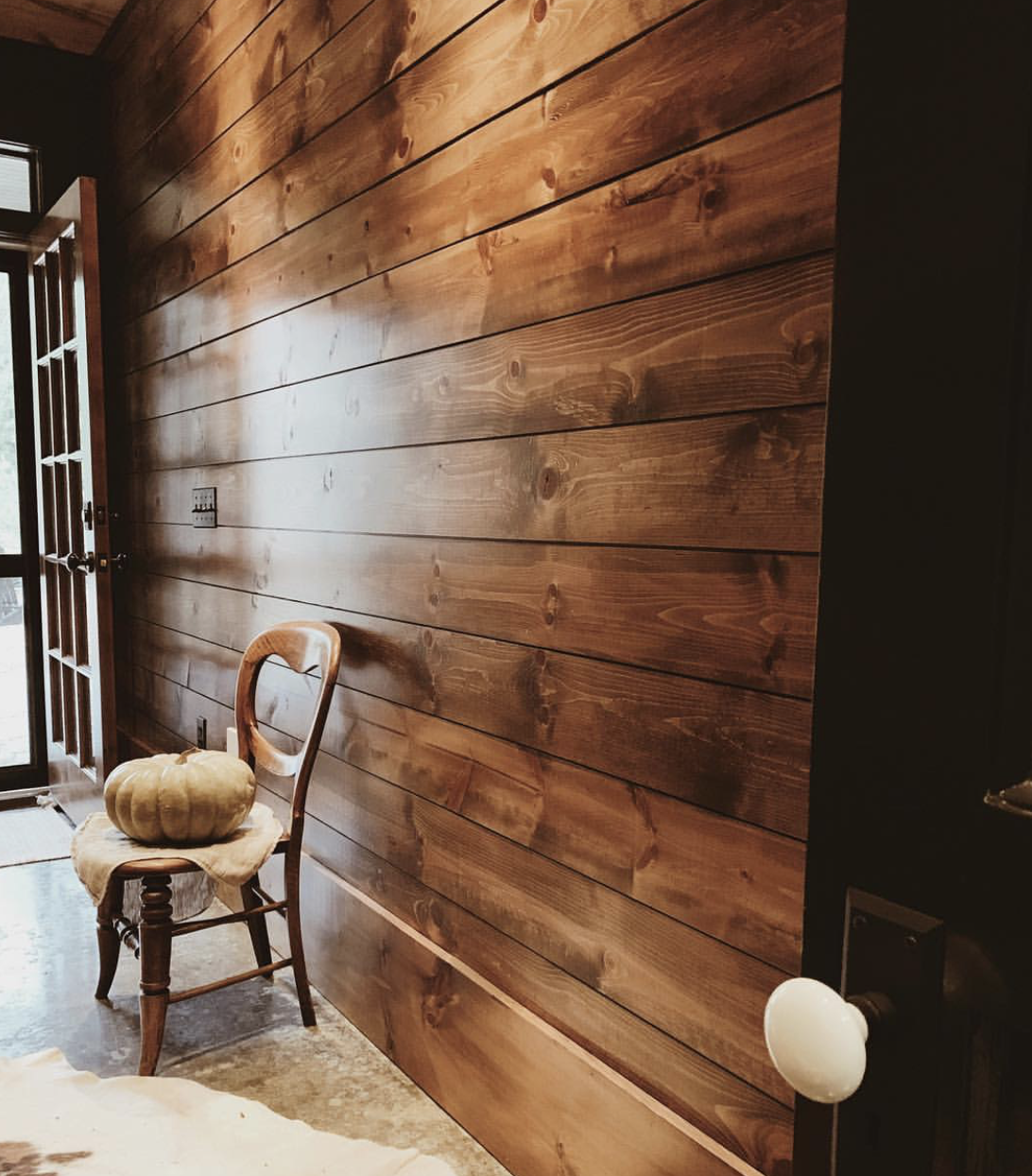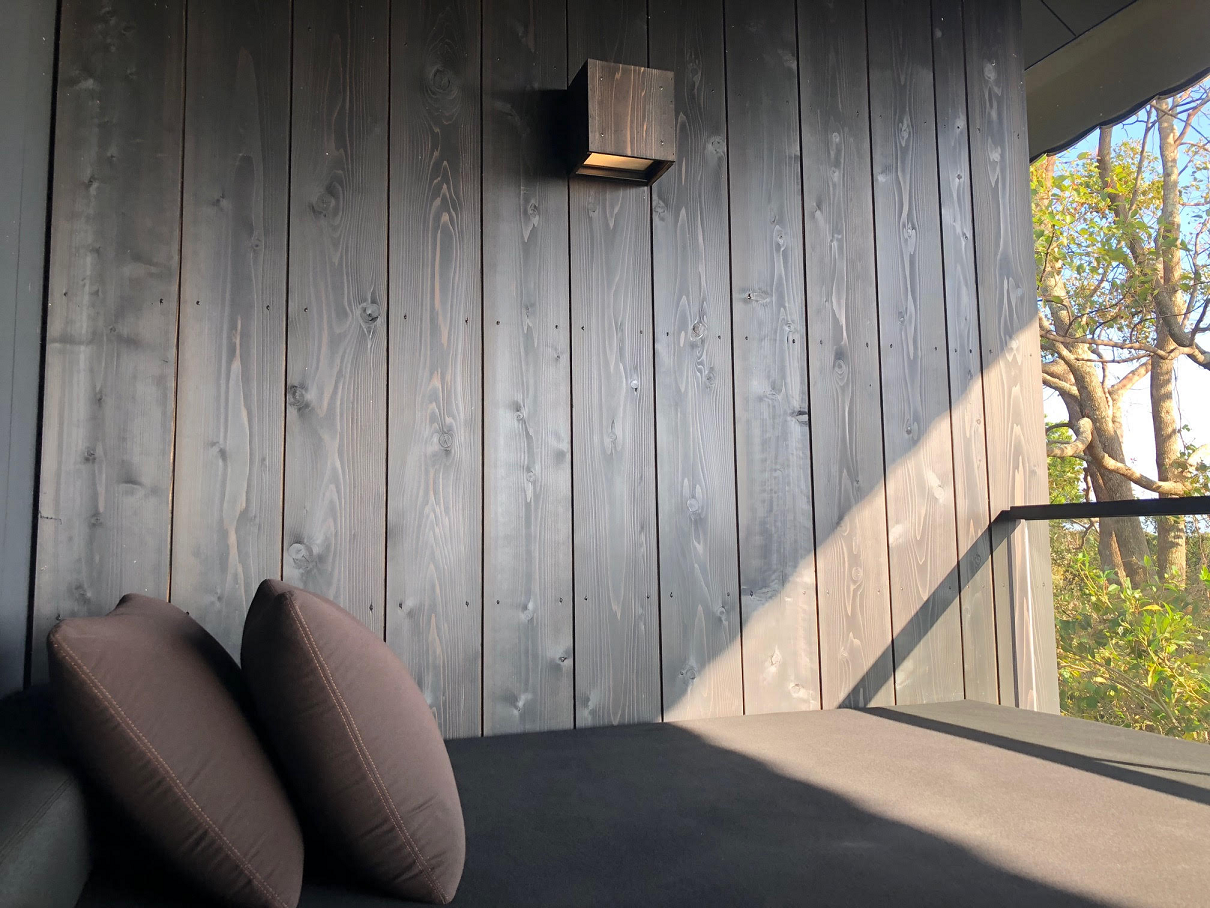 @EdgewoodFarmhouse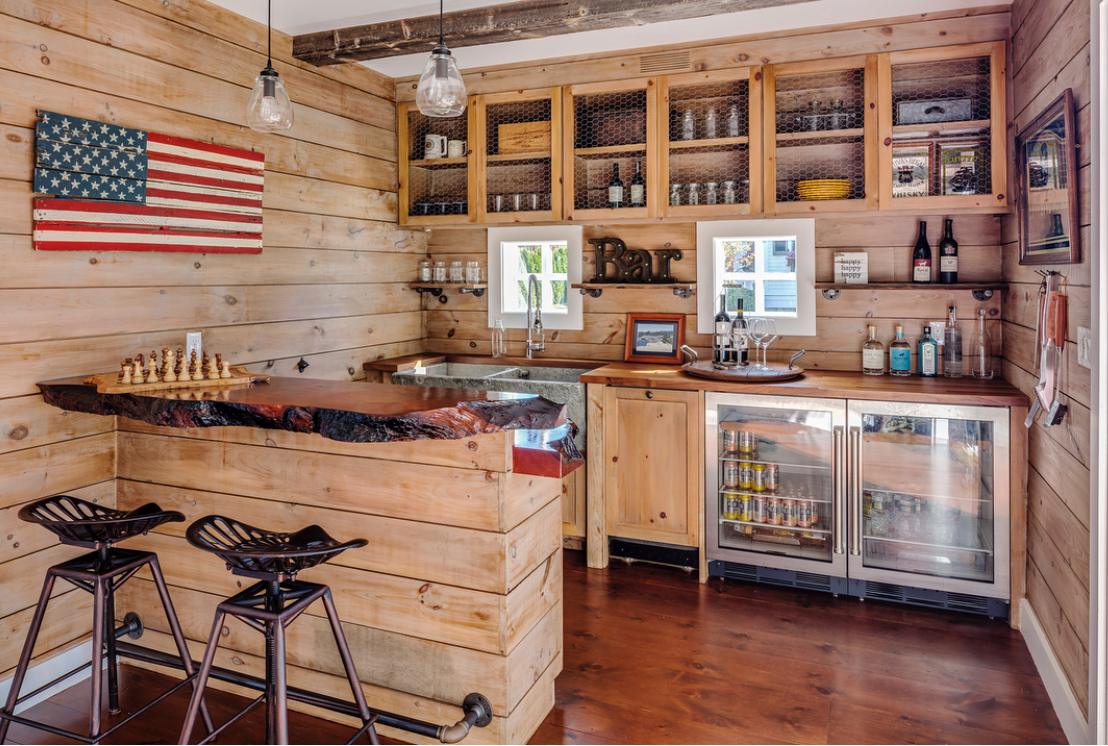 FAQ's
What type of Pine is this?
This is a premium Ponderosa Pine. Ponderosa Pine is a Western White Wood that is commonly used for boards and pattern stock. These are abundant tree species that are cut from a highly sustainable timber basket.
What is the grade of wood?
It's a premium #2 grade that will have knots and a tight uniform grain. All product is smooth and planned for an impeccable finish that will take paint and stain exceptionally well. The material is cut from bigger and slower growing trees for superior dimensional stability.
Can I still paint this, or is this a stain grade only product?
Yes, you can absolutely still paint it and make it look as pristine as you wish. For a premium finish, it's recommended to uses a shellac based primer as this will cover the knots and prevent them from bleeding through.
Can this be used for ceilings?
This can definitely be used for ceilings. Pine is relatively light and is easy to work with, especially for a ceiling application.
Can I install this directly to the studs and skip the drywall step?
Yes, and it's fast and easy! Installed shiplap will cost you roughly the same as installed drywall. However certain municipalities still require sheetrock per local building code.
Can I install this directly over my drywall?
Absolutely, but you'll still want to fasten to the studs where possible, and you'll need to be careful of your interior window and door trim. Make sure you plan ahead and evaluate your current door and window trim. Our shiplap is 3/4" thick, so you could lose your shadow line if you have a thin reveal on your current trim.
Lengths are 8' and 16'. Does my order include a mixture of these lengths or can I specify which length I need?
If needed, you can specify exactly what lengths you need to help minimize waste. It's a common practice to send a mix of lengths on very large jobs.
Are both sides of this product nickel gap?
The primary face is a 1/8" nickel gap. The reverse face is what's known as a V-groove, meaning the two pieces will form a V when they come together at the tongue and groove. The reverse face is 100% usable, and we designed it this way to give you the flexibility to choose from both options.
I want to paint my shiplap. Which product is better … the pre-primed or the raw pine and why?
A lot depends on the exact finish you want. If you want a pristine uniform finish, the premium primed shiplap is the better option as it does not require any prep work. The raw pine can be made to look pristine, but it requires some priming and wood filler in spots. If you want to use a stain or a wash, the raw pine is a better choice.
Why should I buy from Shiplap Direct? How does this product and overall purchasing experience compare to others?
If you can't tell, we are obsessed with Shiplap. We've thought through every detail and have searched the earth to find the best manufacturers in the world. Our products are extremely well thought out and are simply impeccable. Additionally, we've been able to leverage our relationship with the best dealers in the country to provide extremely fast, local and excellent service. Our dealers are all local and independently run and have decades of experience in wood products. Their knowledge and expertise blows away any box store, and they can help with other portions of your project. Our network of distribution centers and trucking allows us to get any sized project delivered to your door in just a matter of days.
What is the lead time on this product once I place my order with the dealer?
Typical lead time is one week for delivery to your door. If you happen to have a particularly large job, or are located outside of our normal dealer network, you may need to allow for a longer lead time. However, we will always communicate with you if a situation like this arises.
Can I use this product in a semi-dry location like a covered porch?
This product can be used in a covered porch location. In these instances, it is necessary to prime all field-cut edges and finish with a high quality exterior acrylic latex paint. This product is not intended to be used as siding, or in areas that may be in contact with rain.
---
Installation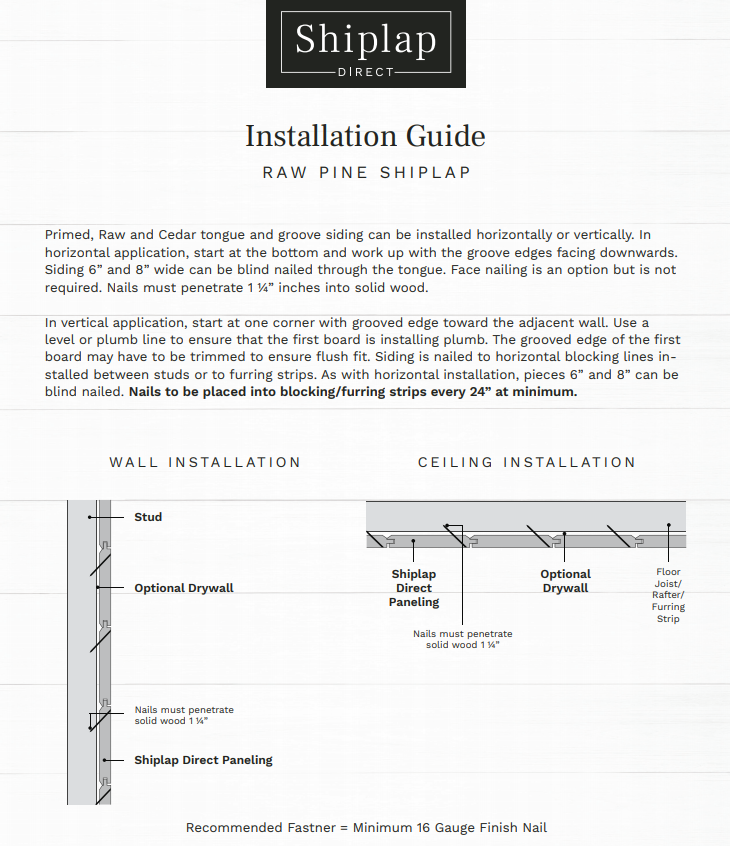 ---
Why Ponderosa Pine?
Ponderosa Pine is one of America's abundant tree species and is completely sustainable. There are three main benefits to Ponderosa Pine over other wood species:
1) Color & Grain
Ponderosa Pine has a minimal amount of reddish-brown heartwood and an exceptionally wide sapwood which is honey-toned or straw-like in color. It has a straight, uniform grain which machines to a clear, smooth surface. This means that it will take paint or stain exceptionally well, leaving a smooth even coat.
2) Dimensional Stability
All woods shrink and swell to some degree as their moisture content fluctuates with atmospheric conditions. However, Ponderosa Pine is relatively unaffected by changes in humidity after drying, making it valuable for work that requires close-fitting joints. It has a uniform cell structure and shrinks only a moderate amount, in comparison to other softwood species. It seasons beautifully with minimal splitting, cupping, or warping.
3) Workability
Due to its unique properties, Ponderosa Pine is very user-friendly, and will not splinter or split when cutting and nailing. This makes it ideal for unique craft projects like shelving, cabinet, and paneling where precision is required.